Covid-19 Practices
Please know that while Outward Bound California (OBCA) is making every effort to implement protocols that minimize the risk of transmission, we cannot guarantee that COVID-19 will not be present on course. Below is a list of the changes OBCA has made to reduce the risk. As different types of programs resume (i.e. expedition or one-day format), we will update protocols for each program type. Please reach out to your Course Advisor or Program Manager if you have additional questions.
---

Prior to Course Start
Participants (and parents of minor students) will sign a COVID-19 Statement Of Understanding.
Participants should follow strict physical distancing from everyone not in their household for 14 days prior to course.
Participants must arrive and depart via personal vehicle, no commercial transportation such as airlines, trains, or buses is allowed at this time.
Written documentation of a COVID-19 test with a negative result is required prior to course arrival (please see COVID-19 Statement of Understanding for specific testing details).
72 hours prior to course, participants are to be COVID-19 symptom-free.
---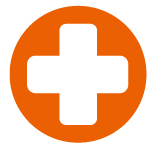 Course Start
Participants will be screened upon arrival, including taking temperature. If any signs or symptoms of illness exist, or OBCA has not received proof of a negative COVID-19 test result, participants will not be allowed to start the course.
---

During Course
Participants will wear approved facial coverings and non-latex gloves when requested to do so.
Enhanced personal hygiene will be practiced on every course.
Increased cleaning and sanitization of gear and cooking equipment.
Instructors will conduct daily health checks including taking temperature. (Expedition only) Anyone experiencing symptoms of COVID-19 will be taken off course to be evaluated and tested.
Sleeping arrangements will be configured to allow for social distancing. (Expedition only)
Reduced dependency on external vendors such as charter buses, horse pack resupplies, service project facilitators, use of public campgrounds, etc.
---

Our Staff & Instructors
Staff will have followed strict physical distancing from everyone not in their household or workplace for 14 days prior to the course.
All OBCA employees at the Midpines basecamp will be tested for COVID-19 and cleared to work.
Symptom checks, including taking temperatures, will be conducted on a regular basis.